Coronavirus Communication: March 13, 2020
Coronavirus Communication: March 13, 2020
Thank you for allowing us to be your financial partner. We understand the concern and uncertainty created by the current Coronavirus (COVID-19) situation in the United States and around the globe. Please let me assure you that the safety and wellness of our team and members is our #1 priority.
Throughout the COVID-19 outbreak, we have been closely monitoring the situation and following the guidelines set by the Center for Disease Control (CDC) and World Health Organization (WHO). We have taken precautionary steps to prevent the spread of the virus in all of our locations
WHAT WE ARE DOING:
We have increased frequent intra-day cleaning procedures with the use of stronger disinfectant products on high-touch surfaces throughout all of our branches and departments.
Hand sanitizers and disinfecting wipes are available in all of our office and branch locations.
Our team has been educated on safety and prevention procedures, including not coming to work if they are sick.
Non-essential business travel and conferences for staff have been suspended to avoid close contact in large groups.
WHAT YOU CAN DO:
Please know that our branch teams are available to serve you. At this time, we are keeping normal business hours at all of our branches.
While it is not necessary to avoid in-branch transactions, we have various options that are designed to perform most transactions remotely and easily.
Online Banking through our website
Mobile banking through our app
Telephone banking by calling 800-356-0067, option 1

For your convenience, we recommend members who are not already enrolled in Online and Mobile Banking do so in order to ensure easy access to your accounts. Also, for your well-being and the well-being of others, we encourage any members who feel sick, or who may have been exposed to COVID-19, to utilize our online options when possible.
If you need to access cash, MVCU belongs to a network of more than 40,000 surcharge-free ATMs. You can find the nearest ATM here. If you are in need of a debit card, please contact our Member Support team at 800.356.0067.
DEPOSIT INSURANCE:
MVCU provides all of our members with the best protection of both NCUA and MSIC deposit insurance, so all of your deposits with us are always safe, secure, and 100% insured - regardless of what is happening in the markets at any given moment in time.
INVESTMENTS:
If you are concerned about how your investments or 401(k) have been affected by the stock market fluctuations, we encourage you to speak with our experienced Financial Advisors.
For members of Methuen, Lawrence, and Seabrook branch locations: Contact Alyson Quinnelly at 800.356.0067 ext. 22227
For members of Haverhill, Plaistow, and North Andover branch locations: Contact Michael Daneau at 800.356.0067 ext. 22197
For members in on the South Shore: Contact Ross DeLuca at 508-279-2404
We will continue to closely monitor the situation and evaluate additional measures to support our members and keep you updated as needed. If you have any questions, please contact our Member Support Team at 800.356.0067 or email questions@mvcu.com.
Thank you again for allowing us to be your financial partner!
Best regards,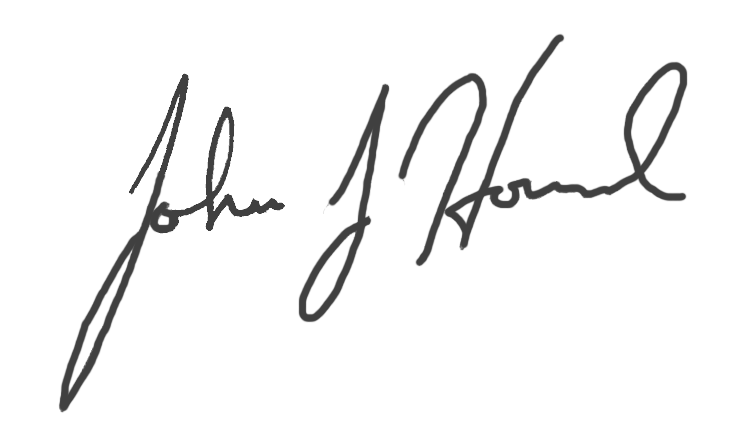 John J. Howard
President/CEO