Smash Music!
Business lending success story: Smash Music!
Scott Graves believes in craftsmanship and independent small business. His vision was to transform a longstanding music store in Derry, N.H. into a center for music expression through music education, music therapy, and the celebration of regional instrument makers. His vision was Smash Music!
In April 2016, Scott was working with Andrea O'Brien in the Manchester, N.H. office of the New Hampshire Small Business Development Center. Andrea referred Scott to Frank Donlan, a Business Development Officer at Merrimack Valley Credit Union (MVCU). Andrea and Frank have known each other for years, and Andrea knew that Scott's idea would be a good match for Frank and MVCU.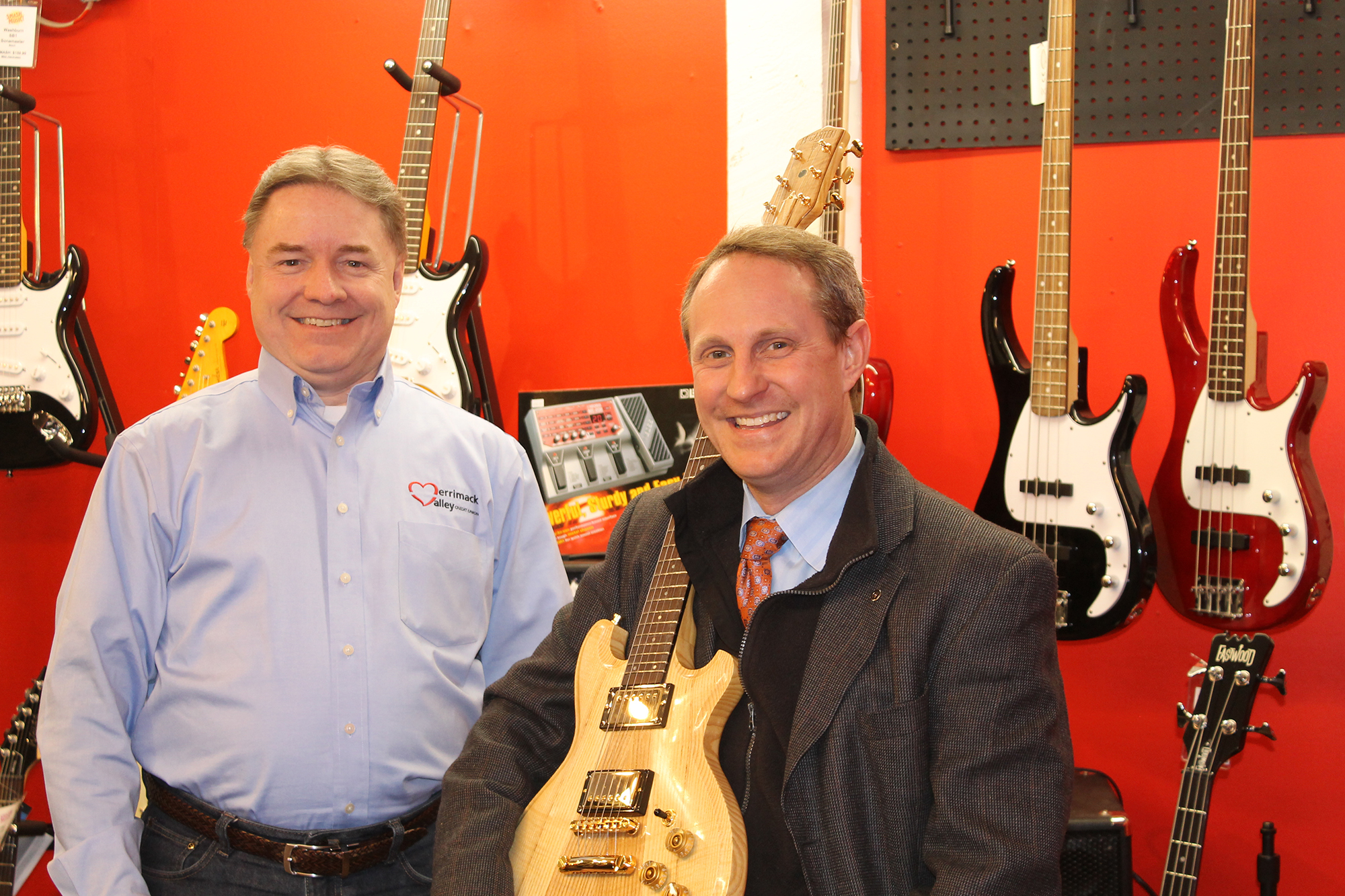 MVCU has a long history of working with the Small Business Administration to help start-up businesses get up and running. Moving a business from concept through to reality can be a bumpy process with unexpected delays - and Smash Music! was no exception. While many large financial institutions won't devote the time, resources, or patience to move a start-up through to financing, Frank and MVCU were ready to work with Scott every step of the way.
Frank and the MVCU team secured a $50,000 line of credit for Scott and Smash Music! This music destination is now able to offer music lessons with qualified, professional music educators; handmade instruments through exclusive relationships; and a repair center staffed by experienced technicians. Scott has bigger plans for Smash Music! - A music therapy program with services in Massachusetts and New Hampshire, and to expand the offerings and footprint of the Derry location. When Scott and Smash Music! are ready to expand, Frank and the MVCU team will be prepared to work with him once again.
For assistance financing your commercial real estate project or other business needs, contact an MVCU Business Development Offer at 800-356-0067 ext. 2927.