Frequently Asked Questions
How do I open an Encrypted Email from MVCU?
When you receive an encrypted email from a credit union representative, follow these steps to open the email and retrieve the attachment:
1. You'll receive an email with a subject line that looks like "New ZixCorp secure email message from Merrimack Valley Credit Union." This is a real email from your credit union! Open the e-mail, and click "Open Message".
2. If it is your first time accessing encrypted emails, you will be asked to register an account by creating a password. You can use any password you'd like.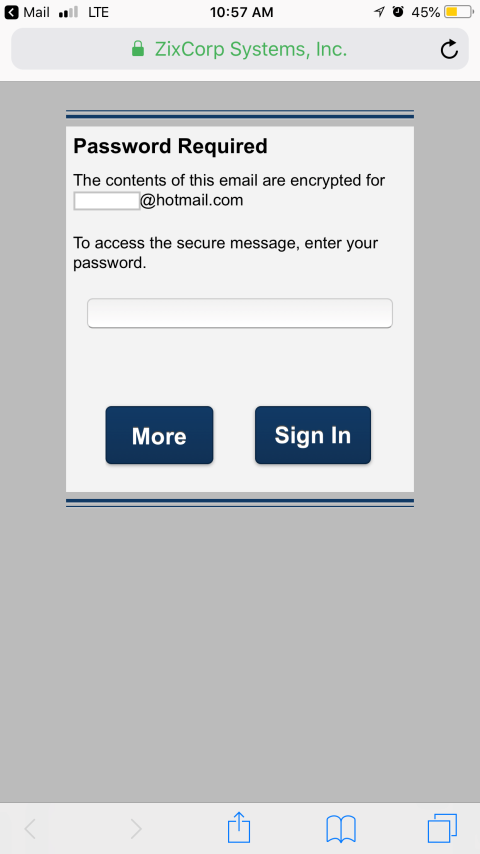 3. If it is not your first time accessing encrypted emails, enter your password. If you don't remember your password, click on "More" to change your password.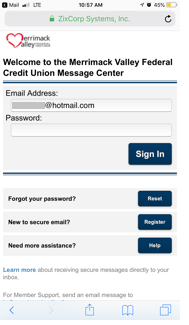 This answer has been viewed 778 times.