Post-Conversion Update
Thank you for your patience throughout the Conversion
Welcome to our Southern Region members as you transition to mvcu.com!
For online banking users, your log in looks a little different: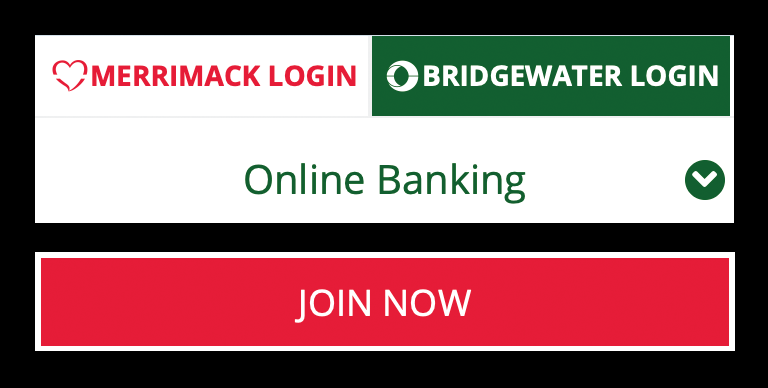 Northern Region Members: Select the MERRIMACK LOGIN tab and click the Red down arrow

Southern Region Members: Select the BRIDGEWATER LOGIN tab and click the Green down arrow

Use the same username and password. Click "Submit".

On the first login after conversion, you will be prompted to complete multi-factor authentication. You'll receive - then enter - a 6-digit validation code.

Once you've entered the code, you'll enter Online Banking!
Reminders for Southern Region Members:
Online & Mobile banking. As a result of the conversion, the transaction history that you used to see on your "My Accounts" page will not be visible. All of your transaction history is available in your eStatements. As you conduct transactions from November 4th on, your transaction history will start populating again. All of your scheduled and recurring payments and payee information has been transferred.

Account Numbers: Please start using your 10-digit account number. Reminder: a 1 and 0s precede your previous account number to make it 10 digits. Don't worry if you forget your new account number! Your current number will still be recognized and you can present either number whenever you need service.

Your Accounts: You may notice that your accounts have new names. We have consolidated accounts that have the same structure but different names, i.e. "First Choice Checking" is now "Free Checking". The product hasn't changed - just the name! You can continue to bank as usual - your same checks, passbooks, and recurring ACH transactions will continue to be processed without any change on your part.