Are Zero Percent Car Loans a Good Deal?
Zero Percent Auto Loans: What to Watch For.
- Share: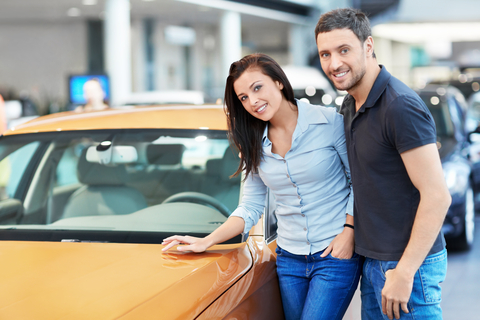 It sounds like a deal too good to pass up: an auto loan with no interest! Zero percent financing offers are one of the best incentives for car dealers to get buyers onto the lot. On the surface, the deal makes an auto purchase more affordable. But not everyone attracted to the zero interest option ends up with that loan.
There are a few facts to consider. Sure, the idea of zero interest could prompt you to go car shopping. But chances are you'll want the car that's got all the features not included with the 0% financing offer. Usually the most popular vehicles and new models are not available with 0% financing. Also, zero-percent interest usually requires a shorter-term loan, which can require higher payments. Many buyers then choose to go with a conventional loan in order to keep monthly payments lower. Of course, with interest, those buyers will end up paying a lot more money in the long term. Another catch is that if you're hoping to take advantage of a cash rebate with your purchase, you likely must choose between that and zero-percent financing. That's where some careful calculations can help you figure out where you can get the most bang for your buck.
Don't leave the dealership feeling like you missed out. Remember that credit unions offer great financing options for car loans, and allow you to still take advantage of cash rebates and other promotions at the dealership, so you get the best of both worlds. Still unsure of how to get a good deal? MVCU even offers a car-buying service, and it's FREE for our members! Check out how we can make the whole car-buying process easier:
http://www.merrimack-valley-fcu.org/auto
.
As always, do your research and arm yourself with the facts before you shop around. We're here to help!
« Return to "Blog"